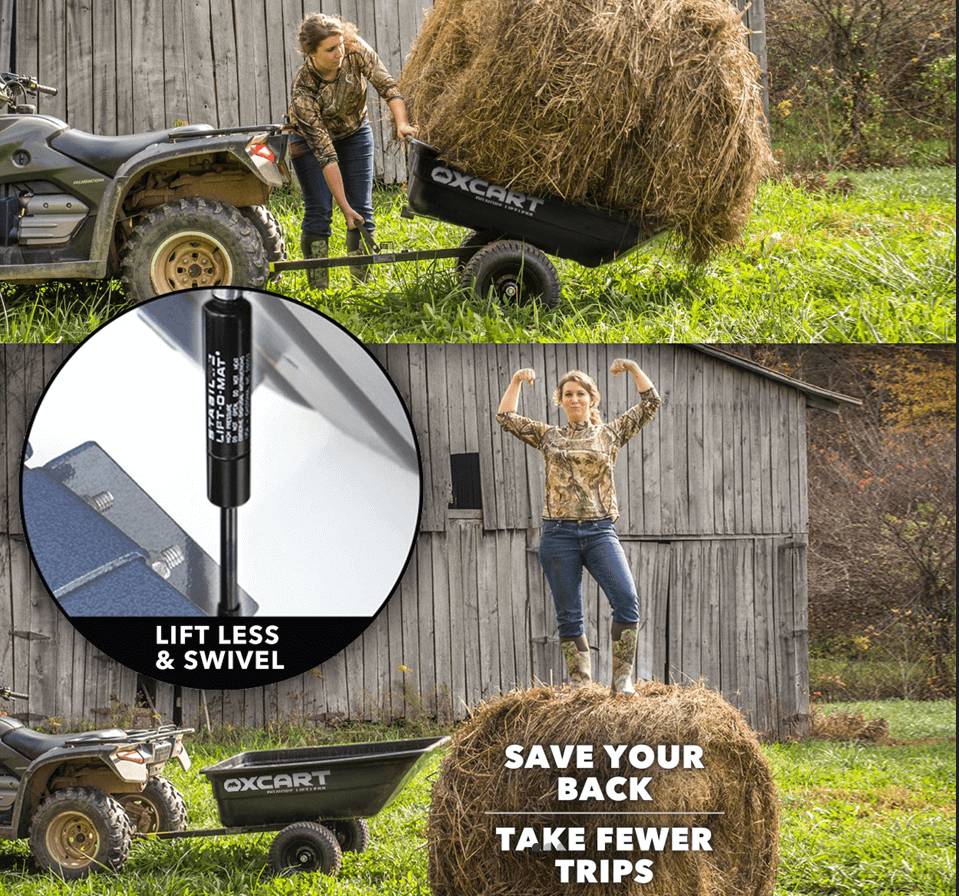 The last cart you'll ever buy!
The last cart you'll ever buy!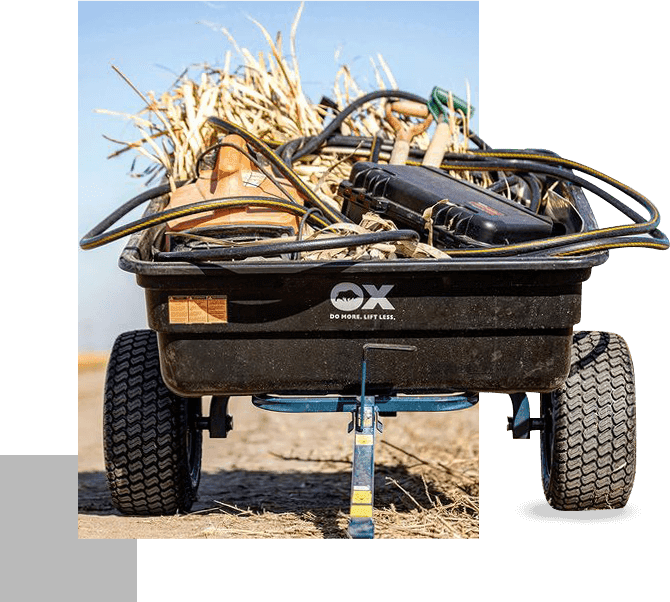 Innovative Products
Designed to Handle Heavy Loads
We are one of a kind! We provide innovation for our products that no other company has.
Lifting Heavier Loads Made Easy & Safe
OxCart was born from the desire to get more out of your ATV or mower, suffer fewer frustrations with the durability of existing pull-behind carts, and allow users to handle and control heavier loads easier and safer. Wasting time and taking more trips by only filling beds half-full because the material was too heavy for the lawn cart or yard cart to handle makes no sense.